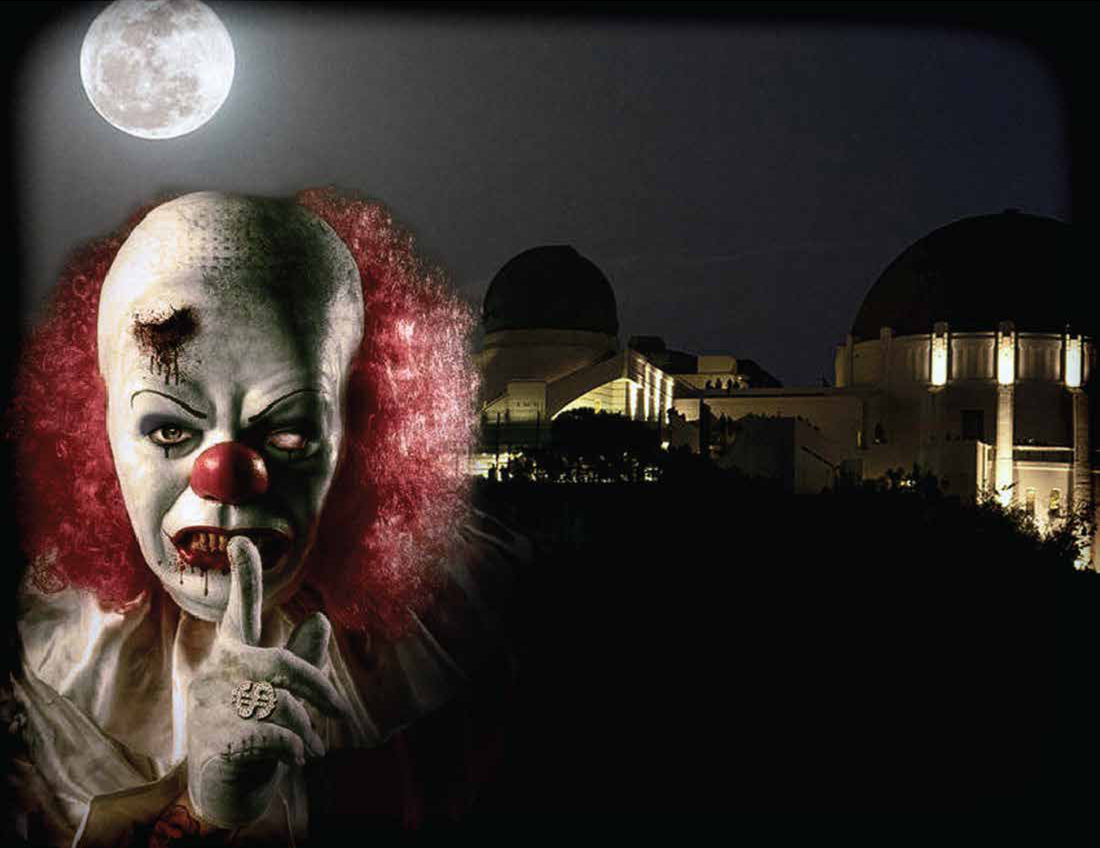 Out-of-work actor stumbles upon key to the Universe, is drawn into a galactic battle between the Clown Empire and scheming green aliens (yes, the same ones we read about doing those damned abductions).
Shot in the style of classic screen comedies, Hipsters, Gangsters, Aliens & Geeks is a fast-moving ride, full of fun characters from a top comedic cast. Surprises at every turn!
Hipsters will be driven by great music and incorporate hilarious special effects. When the cigar-chomping little clown captain manually shifts into 4th gear and steps on the gas, all Hell breaks loose as clowns blast into hyperspace!
Now in post-production, Hipsters is set for release in early 2019. But that is only the beginning. Stay tuned for a killer video game, kick-ass comics, hilarious webisodes and more!